China Panorama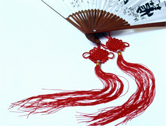 China Panorama Page offers China Travel Introduction and all useful information about China. China attracts adventurous travelers from all over the world. She is a massive country, covering 6,000,000 square miles. There are over 50 different minorities, enchanting natural landscape, brilliant history and culture and amazing destinations that will fascinate every visitor to the country. Here you can find complete information about China Travel, which includes China general introduction, Chinese cultures, Chinese religions and beliefs, China food and drink, arts and crafts, etc.
China General Introduction
China General Introduction gives you a panoramic view of China from different views: History, Geography, Language, Transportaion, Nationality. Being a land of great diversity, China, the world's most populous and third largest nation presents profound culture and long history.
Religions and Beliefs
This section mainly introduces the Religions and Beliefs that influence Chinese the most, Confucianism, Taoism and Buddhism.Chinese Religions and Beliefs is very complicated and difficult to summarize because China's own philosophies accept freedom of religions as long as the beliefs promote universal harmony.
China Education
General information about the education system of ancient China and PRC, as well as a list of the main universities in China, are provided here. Education plays an significate role in the development of world civilization. China has always been attaching great importance to the education system.
Chinese Medicine
Chinese Medical approach, with the basic principle lying in the properties of Yin and Yang, is very different from the west. Through 5,000 years of practice and history, Chinese medicine has formed a deep and immense knowledge of medical science, theory, diagnostic methods, prescriptions and cures.
China Food and Drinks
Chinese Food and Drinks is well know in the world for its various types and distinct flavours. Due to China's vast size and ethnic diversity a wide variety of styles of cooking have developed. The diversity of the climate, products and customs cause widely different styles and tastes of food and drink in local regions.
Chinese Culture
Chinese Culture, a culture that has evolved for thousands of years, contains rare beauty and enchantment with history. Chinese Culture has played an important role not only in China itself, but also in world society. The unique, elegant and inspiring Culture of China has attracted and moved many people from all over the world.
Arts and Crafts
This section introduces Chinese Arts and Crafts, their history, skills and culture. Chinese Arts and Crafts is an important part of the China's extremely rich cultural and art heritage. Each part of China has its own styles, and the entire output is enormous for both family and community use.
My Questions *We welcome and appreciate your questions & reviews