Embassies & Visa
China Visa Service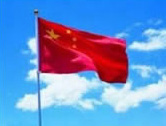 It requires a passport that is valid for at least three months and an approved visa to enter China for any of our programs. If you want to go to Tibet, a travel permit must be obtained before entering. If you only plan on traveling to Hong Kong or Macau, you do not need a visa to enter. Please direct all questions to your nearest PRC embassy or consulate, or contact us and we can help anyone who has a valid passport to process applications for visas into China.
How to Obtain China Visa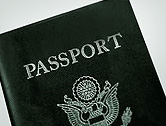 To travel in China, a tourist visa is needed which is easy to obtain. China tourist visa is usually valid for a maximum of sixty days. To apply for a Chinese tourist visa (Type L), you will need to fill out an application form, have one passport-size photo and a valid passport. It usually takes around one week to process. Unless you are planning to leave China and enter again, you will only need to apply for a single entry visa. This is good for three months from the date of issue and will allow you to stay in China for a maximum of sixty days. If you need to leave and re-enter China, or even when you leave for Hong Kong or Macao from mainland China, you still need to have a double or multiple entry visa.
To obtain a Chinese visa, the following documents are required: 1. A recent passport-size photo 2. A valid passport (good for 3 months after the departure date from China) 3. Visa application. A visa can usually be obtained within one working day.
For an invitation letter, we need the following information: 1/ The date of entry into China 2/ The total number of days in China 3/ The cities that will be visited 4/ Passport Expiration Date 5/ Every person's name as it appears on each passport 6/ Your personal home address 7/ Date of Birth 8/ Passport Number 9/ Occupation 10/ Telephone, fax number and email address 11/ Gender
Enter Hong Kong or Macau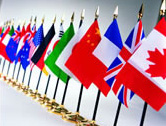 Tourists travel to Hong Kong or Macau and hold passports from the countries listed here DO NOT need a visa when staying for a certain length of time. If you are not from any of these listed countries or want to stay longer than the allowed length of time, you will need to apply for a visa. The applications for these two places can be found and accepted by any Chinese diplomatic or consular mission or also by the HKSAR Immigration Department by mail or a local sponsor.
Hong Kong Immigration Department:
Tel: (852) 2824 6111
Fax: (852) 2877 7711
Add: Immigration Tower, 7, Gloucester Road Wan Chai, Hong Kong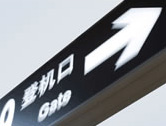 Tibet Entry Permit, also known as TTB Permit, is an official document issued by Tibet Tourism Bureau and a must for foreign visitors to visit Lhasa and other cities in Tibetan Autonomous Region. No foreign visitor can visit Tibet without holding the Tibet Entry Permit in their hands. Tibet Entry Permit is not available for independent travelers. You have to travel in tour group and ask legitimate travel agency to apply it for you. We are glad to help you obtain the Tibet Travel Permit after you confirm to take the tour with us.
My Questions *We welcome and appreciate your questions & reviews