Home
-
Tibet Entry Permits
Tibet Permit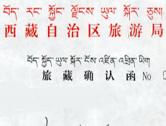 Tibet Entry Permit, also known as TTB Permit, is an official document issued by Tibet Tourism Bureau and a must for foreign visitors to visit Lhasa and other cities in Tibetan Autonomous Region. No foreign visitor can visit Tibet without holding the Tibet Entry Permit in their hands. Tibet Entry Permit is not available for independent travelers. You have to travel in tour group and ask legitimate travel agency to apply it for you. We are glad to help you obtain the Tibet Travel Permit after you confirm to take the tour with us.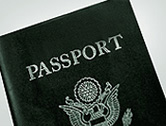 You need to provide all the information and documents listed below for us to apply the TTB Permit for you: 1) Full name 2) Passport Number 3) Nationality 4) Gender 5) Date of Birth 6) Occupation (All exactly the same with your passport) 7) Scan of Passport (Front page and the page with China Visa)
For the guests who want to visit Tibet, you need to hold a passport valid for at least 6 months. Also, you need to apply for a valid visa issued by the Chinese Embassy. For the guests who want to enter into Tibet from Nepal, they can get a copy of the Tibet Travel Permit at least 2 days after you apply for it at the Chinese Embassy in Kathmandu. When the guests arrive in Lhasa, the local tour guide will give you the original version of the Tibet Travel Permit.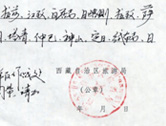 There are other two kinds of Tibet permits you may need for Tibet tours apart from Tibet Entry Permit (TTB Permit):
Alien's Travel Permit (PSB Permit): it is required if you want to travel to the closed areas in Tibet, which you can obtain after arrival in Tibet. Areas require PSB Permits are:
Tsetang: Samye Monastery, Yumbulhagang, Tomb of Tibetan King, Trundruk Temple etc.
Shigates: Sakya Monastery, Mt. Everest, Rongbuk Monastery.
Gyantse: Pelkhor Chode Monastery, Kubum Stupa.
Ngari Region: Mt. Kailash, Lake Manasorovar etc.
Nyingtri Region: Basumtso Lake, Draksumtso, Pomi etc.
Chamdo Region: all the places you will visit such as Riwoche etc.
Alien's Travel Permit are not needed for places in Lhasa region, towns of Shigatse and Tsetang, or nonstop travel on Friendship Highway.
Military Permit (Permission): you have to obtain it if you are planning to travel to some military sensitive areas in Tibet. Areas require Military Permit/Permission:
Ngari: all places, such as Mt. Kailash, Lake Manasorovar.
Nyingtri: all places you may visit such as Draksumtso, Pomi etc.
Chamdo: all places you may visit such as Chamdo, Riwoche etc.
Overland from/to Sichuan, Yunnan, Xinjiang or Qinghai
Military Permit is not needed for overland tour from Lhasa to Katmandu or vice Versa. If you don't plan to travel areas in Tibet which are regarded to be military sensitive, you don't have to worry about that issue.
My Questions *We welcome and appreciate your questions & reviews
User Comments
Question:Hi. Could you help me obtain the Tibet travel permits? I would like to travel to Tibet independently and book hotels on my own. Would that be OK? Besides, do I need other specific permits or documents if I want to visit Mt. Everest Base Camp?
Answer:Sorry, the "permit-only" service is not available. We only help the clients, who book tibet tours with us, apply for all necessary Tibet travel permits. Alien's Travel Permit (PSB) is required if you want to visit Mt. Everest Base Camp. We have Tibet tour packages including E.B.C. Welcome to have a view.
Question:Hi, My husband was born in Tibet but now holds a New Zealand Passport. He has a visa for China and is planning to fly to Chengdu then up to Lhasa along with two other people. Are you able to facilitate obtaining a permit for Tibet? And if so, how long will it take and what do you need from us? Many thanks.
Answer:Hi, we only help the tourists who join in our Tibet tours to apply Tibet Visa. For the detailed information and all the documents you need to obtain a permit to Tibet, please refer to our column of Tibet Entry Permits. Feel free to contact us if you need any Tibet travel service.